Events to come Attrap'Rêves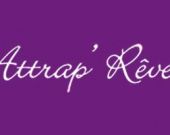 Sleep in a bubble and watch shooting stars!
Come and discover in a transparent bubble the most remarkable showers of shooting stars that appear in the sky throughout the year. During your unusual night at Attrap'Rêves live an unusual experience under the stars in the PACA region.
You will live an unusual stay in love in full nature under the stars!
[ More information ]
By using this website, you agree with our use of cookies to improve its performance and enhance your user experience.